Group lessons for children
Learn to ski and snowboard with the Swiss Snow League.
From the basic turns to the most complex tricks, gradually improve your level.
Each stage passed successfully will be rewarded with a medal.
Age : from 5 years old.
Swiss Snow League test : included in "with test" courses.
Date : from 26 December 2021
Duration :
courses with test : 1 lesson = 2h30
courses without test : 1 lesson = 2h
Meeting point : Les Vérollys, 10 minutes before the lesson.
Ski pass : The ski pass is not included in the course price. You can buy it at the "Caisse Centrale" or at the "Corbetta" ski lift.
News : A reserve date is planned for group lessons with a test. This date will only be used in case of unexpected closure of the ski area. The schedule of the reserve date can be deferent than the usual course.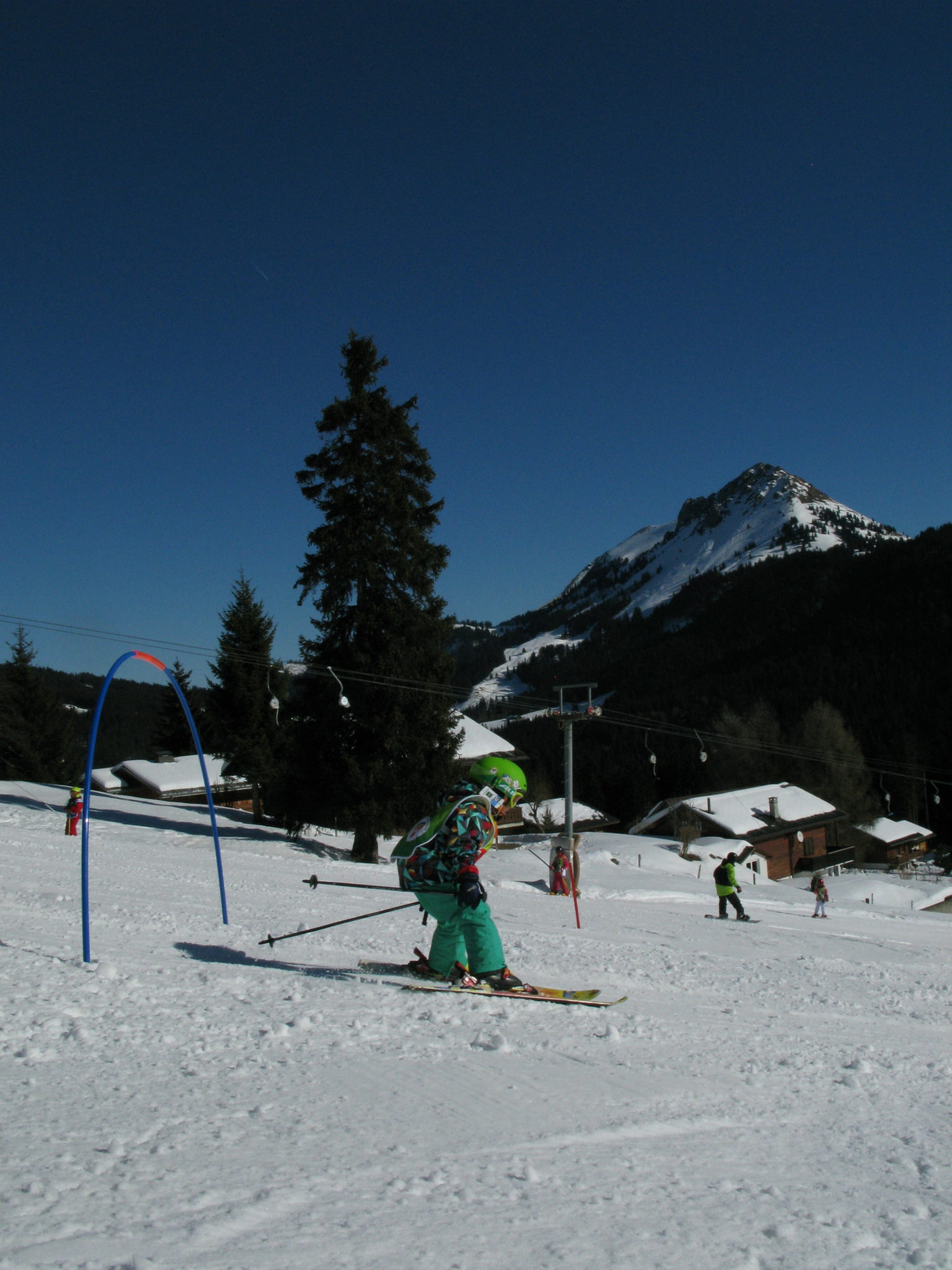 Group courses with test
Group courses "with test" are series of 5 courses with follow-up. On the 4th day, a small technical evaluation of the student's abilities is made. At the end of the last session, a medal ceremony is organised with all the children of the group classes. Progress is reported in a small notebook. For more information, see the "Swiss Snow League" page.
Group courses without test
Group courses "without test" are one-on-one courses, without follow-up. There is no obligation to follow specific dates, come and ski when it suits you! Due to the non-continuous nature of the courses, the tests are not organised during these courses.
1. Group courses with test
GROUP COURSES RATES WITH TEST
5 lessons of 2h30
CHF 170
Test & medal included
2. Group courses Flexidates without test
GROUP COURSES RATES WITHOUT TEST
1 lesson of 2h
CHF 42
Without test